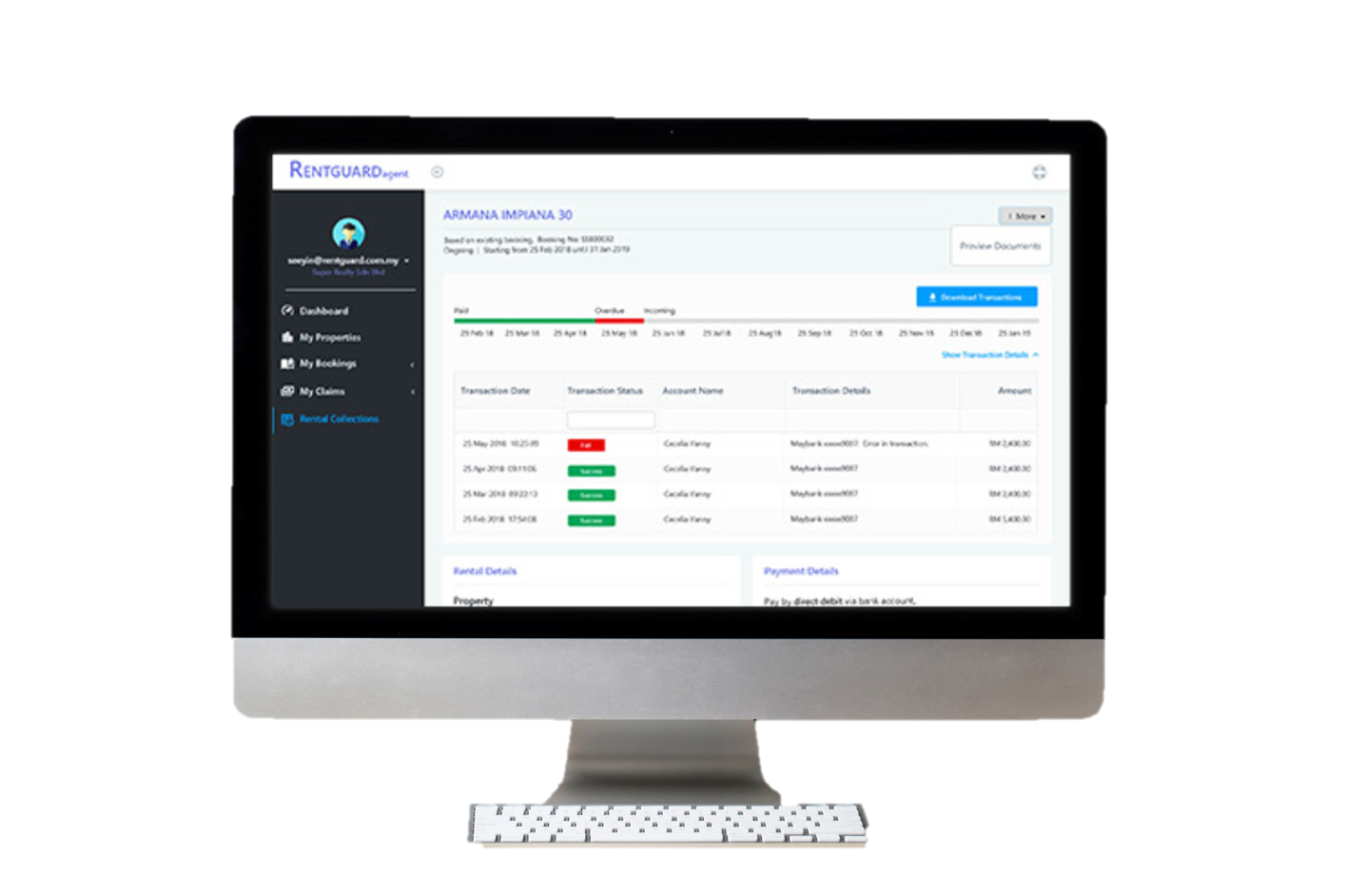 Effortless Rental Collection
Rental collection can be hassle for landlord who struggle to follow up with tenants to get the payment on time. RentGuard provides a hassle free solution to settle errands on rental collection with credit card or debit card and landlord will receive rental on time.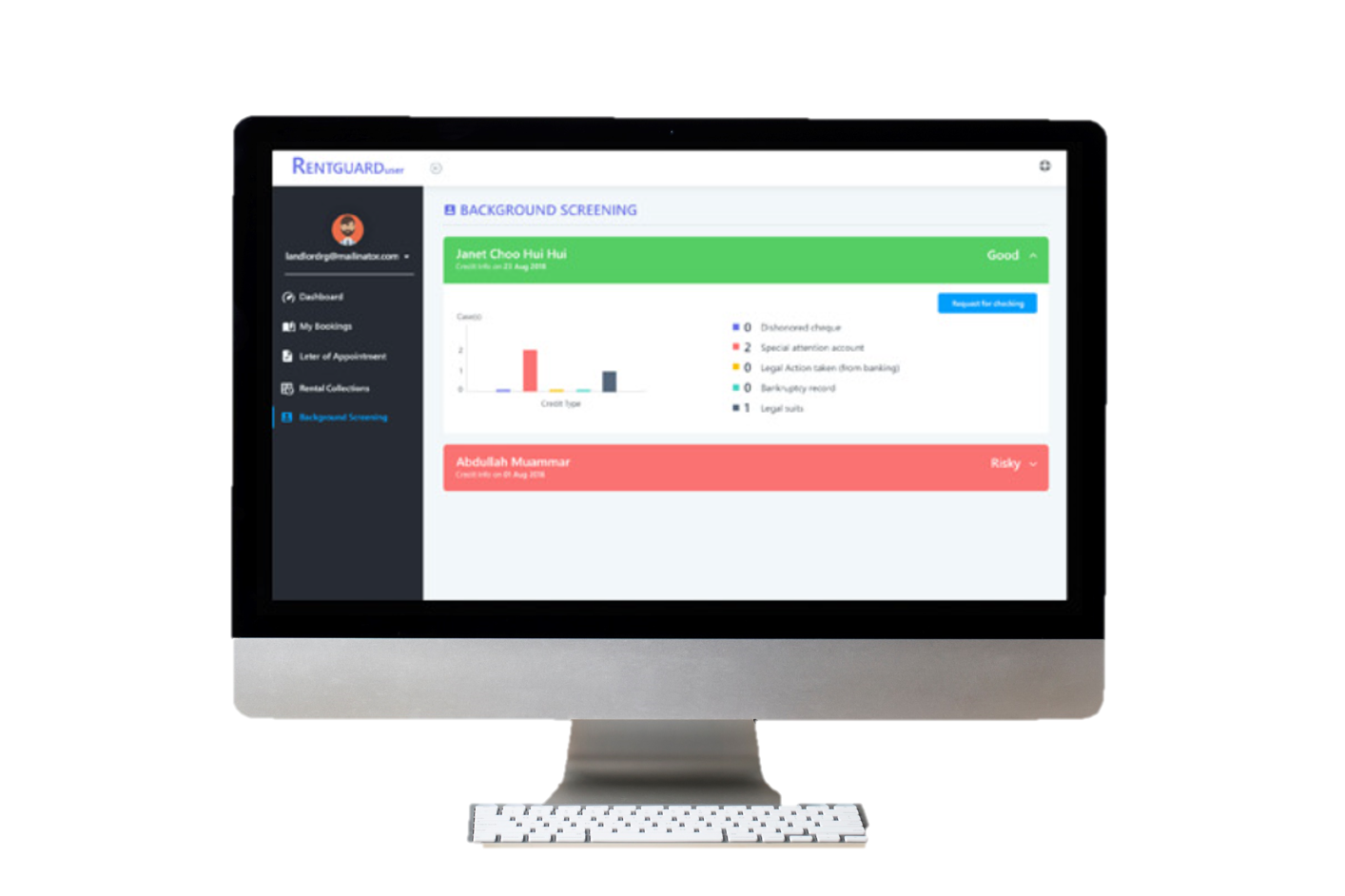 Secure leasing with
Tenant Background Screening
RentGuard provides tenant background screening service which allows landlord to evaluate prospective tenant that have a good financial record and history. Each tenant screening includes detailed on credit score, debt, payment history, legal case, bankruptcy, summons and more. The purpose is to help landlord in decision to whether approve or deny the applicant who will take a great care of the property.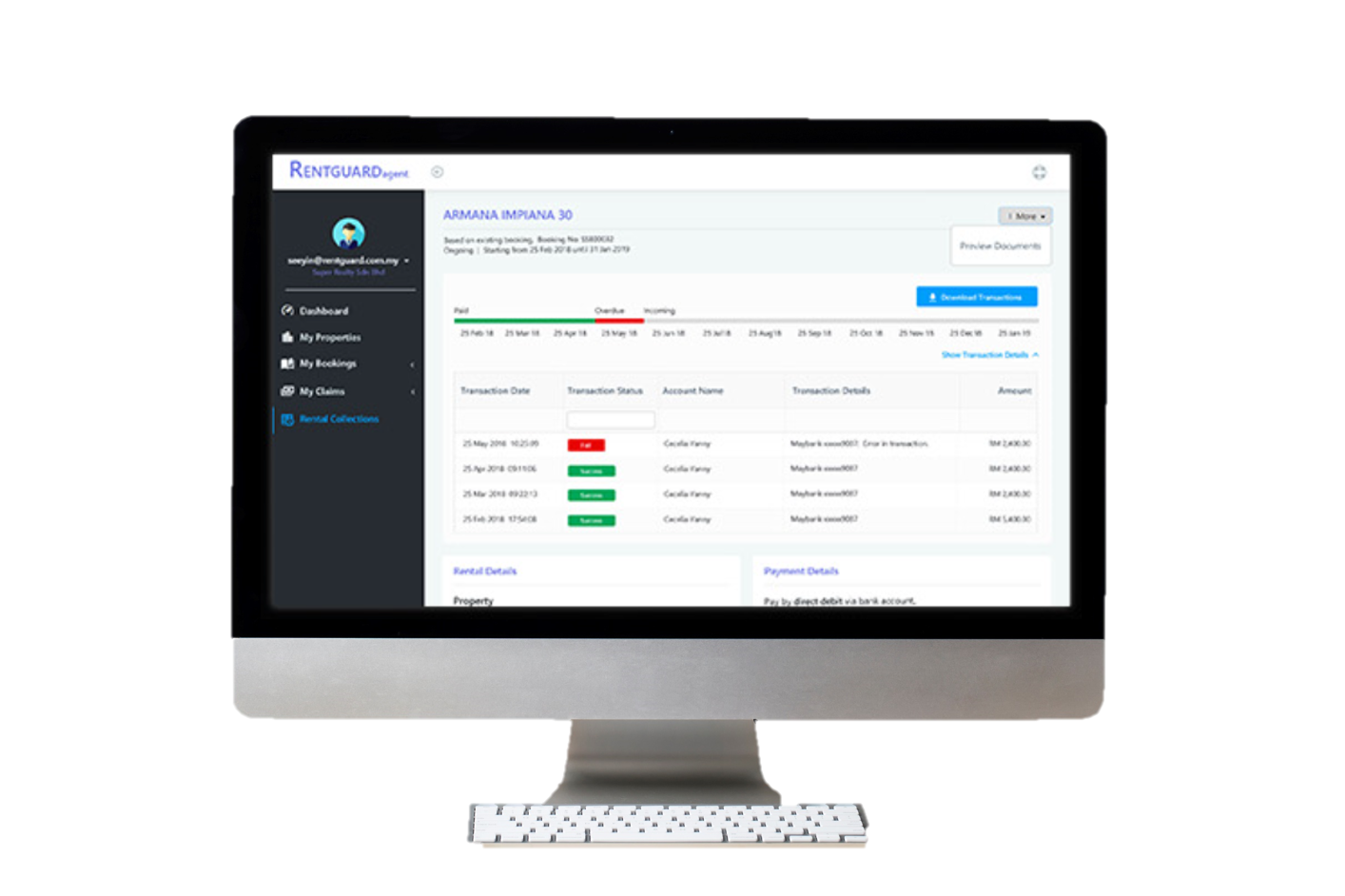 One-stop property helper
RentGuard Assists
Leave your unit management hassle to our trusted services provider on handling all properties errands.
RentGuard offer a wide range of services designed to provide appropriate help to properties owner such as legal advise, property negotiator, house moving, cleaning, renovation contractor, unit management service and more.